I Know My Products certification for responsible businesses

The Finnish Safety and Chemicals Agency has developed a new online learning service for manufacturers, importers and distributors of consumer goods (toys, personal protective equipment, gas appliances, machinery, electrical appliances and general consumer goods). The service features a tool that businesses can use to test how well they know their products and to learn about legal requirements.
Why sign up?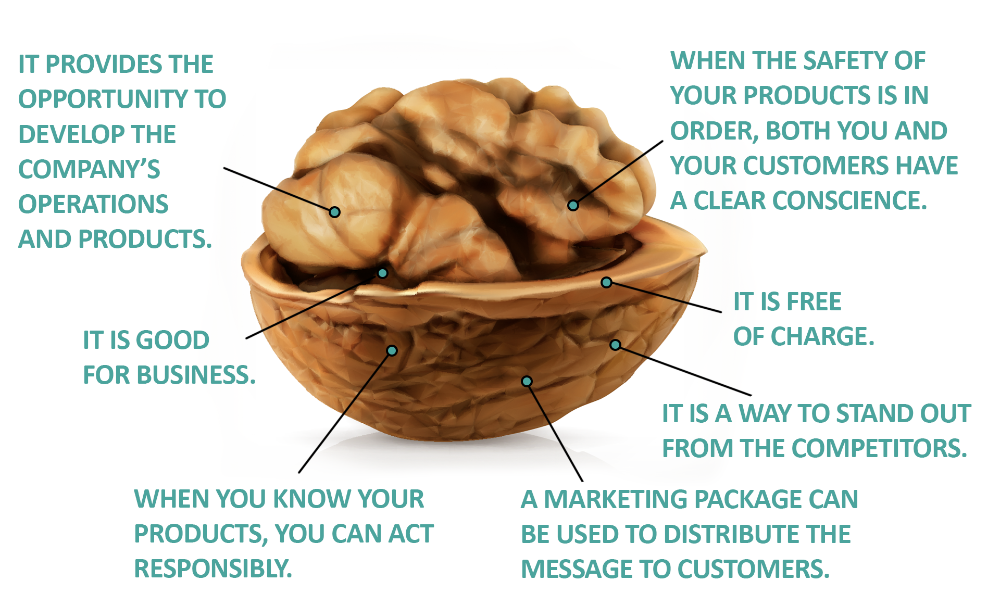 Benefits in a nutshell:
When you know your products, you can act responsibly.
When the safety of your products is in order, both you and your customers have a clear conscience.
It provides the opportunity to develop the company's operations and products.
It is a way to stand out from the competitors.
It is good for business.
It is free of charge.
A marketing package can be used to distribute the message to customers.

Who is it for?
The service is specifically designed for SMEs in order to ensure that smaller businesses also know their responsibilities when it comes to product safety. However, organisations of all sizes are welcome to sign up both to improve their own business and to ensure the compliance of their suppliers.
Take the exam!
Take the exam now – it is well worth it! This allows you to demonstrate responsibility and competence to your customers. You will get the I Know My Products label and a marketing package for your use. The Finnish Safety and Chemicals Agency publishes a list of certified businesses on its website.
You can take the exam in the I Know My Products learning environment.
See the learning environment (tunnentuotteeni.fi)
Free marketing package to deliver the message to your customers
A business that has passed the I Know My Products exam gets an excellent marketing package to support its marketing.
The marketing package includes:

I Know My Products logos
Pictures and texts for the social media that the business can share on their Facebook or Instagram account
A short 30-second marketing video
What does it mean for consumers?
Businesses are responsible for ensuring the safety of their products. The authorities carry out spot checks on businesses to make sure that they operate responsibly. However, despite legal requirements, product safety is not something that consumers can take for granted. The Finnish Safety and Chemical Agency's product checks, market surveillance and the European Commission's Safety Gate rapid alert system show that potentially dangerous products continuously appear on the market.

The I Know My Products certification is one way for businesses to show that they are committed to ensuring that their products comply with the relevant laws and regulations. The logo gives consumers more information about the values and corporate citizenship policies of businesses.
There are a few things that consumers can check to satisfy themselves of the safety of products. They can, for example, familiarise themselves with the quality of products and the instructions for use before making a purchase. The I Know My Products logo helps consumers to make informed choices. However, the logo is not an automatic guarantee of the safety of all the products sold by an individual business.
Read more
The Finnish Safety and Chemicals Agency's register of dangerous products
The European Commission's Safety Gate rapid alert system