Markings on toys
Toys or their packaging must include:
name of the merchandise;
information (name and address) of the manufacturer, and the importer if the manufacturer is situated outside the EU (e.g. in the Far East);
warning labels;

Even small toys sold without packaging (such as marbles) must have the necessary warnings.

instructions for use and care (e.g. washing and cleaning instructions for soft toys);
a product identifier; and
a CE marking

With the CE marking, the manufacturer guarantees that the toy meets the toy safety requirements of the European Union.
Note! Products sold in Finland must include all necessary information in Finnish and Swedish.
Example of the labelling of toys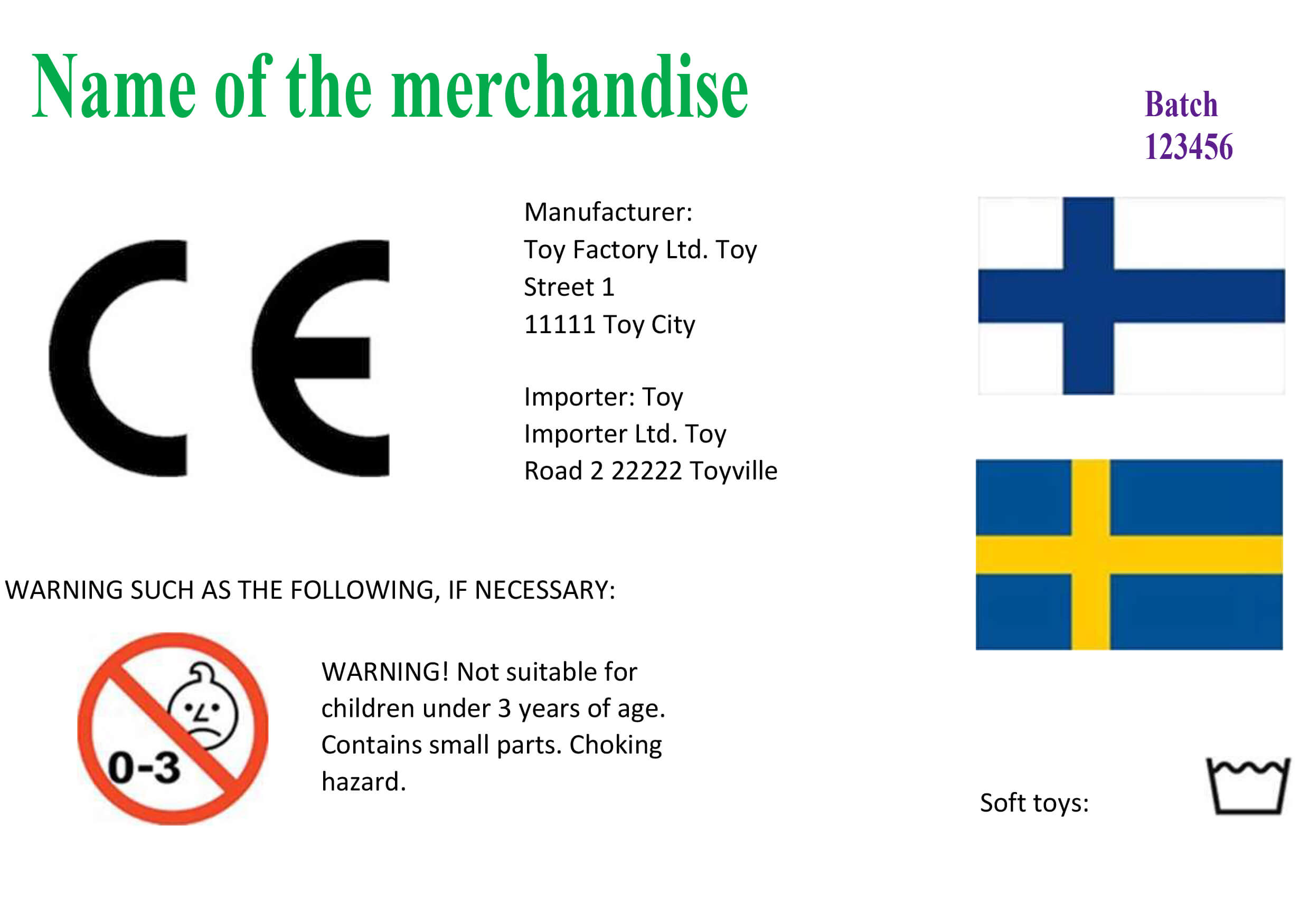 If the labels and instructions are only displayed on the packaging it must also indicate that the packaging should be kept because it contains important information.
In addition to an age limits, the manufacturer may also give an age recommendation:
The age limit "not suitable for children under the age of 3" is based on safe use of the toy.
An age recommendation, such as "6+", represents children's estimated ability to play with the toy. Voluntary, based on good customer service.