Retail scales
Scales used in commerce must comply with the requirements of the NAWI Directive. In addition, they must have the manufacturer's declaration of conformity. Approved scales must be equipped with the marking shown in Figure 1 or 2. The accuracy class of the scales must be at least III.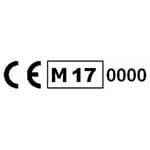 Figure 1. Set of markings indicating the conformity of scales.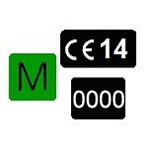 Figure 2. Marking indicating the conformity of non-automatic scales (scales commissioned from 1990 to 20 April 2016)
Scales used in consumer sales must show the information that affects the price
When you sell products directly to customers and weigh them while the customer is present, the scales must show or print out all information affecting the price, such as
tare weight
unit price
weighing result
calculated price.
If the information is shown on the display of the scales, the display must be placed so that it is also visible to the customer.
Use the scales according to the manufacturer's instructions. The scales must be placed on a stable, vibration-free base and adjusted so that they are level.
Using tare
The weight of the package must not be included in the quantity contained in the package. When weighing a product, deduct the weight of the package from the total weighing result, or tare the scales before weighing the product. The company must monitor the condition of the scales and the use of tare in a sufficient and appropriate manner. The company must record the monitoring measures carried out.
No unverified measuring instruments or measuring instruments that cannot be verified may be kept at the place of sale.