Toys
Toys are products or materials designed for use in play by children under the age of 14. Toys must not pose a risk to children in the age group they are intended for.
The following are considered to be toys and fall within the scope of the Toy Safety Act:
products that have another intended purpose of use if they still have a 'play value', such as
key rings that feature a soft toy;
toys intended for use in facilities such as kindergartens or hospitals;
offered free of charge, such as giveaways, prizes and other promotional products;
toys from toy vending machines;
toys sold through distance selling and in online stores;

information about age limits and other warnings and information that could influence the decision to buy must be displayed on the website or trade catalogue at the time of purchase.

handmade toys.
The following are generally not considered to be toys:
decorative objects for festivities and celebration, excluding balloons;
jigsaw puzzles and board games intended for adults;
scale models for adult collectors;
folk dolls and decorative dolls;
sports equipment;
sporting rifles, air rifles, air pistols and plastic pellet guns
fashion accessories, such as imitation jewellery, that are not for use in play.
When assessing the safety of toys, it must be taken into account that the behaviour of a child differs from an adult's degree of care and skills.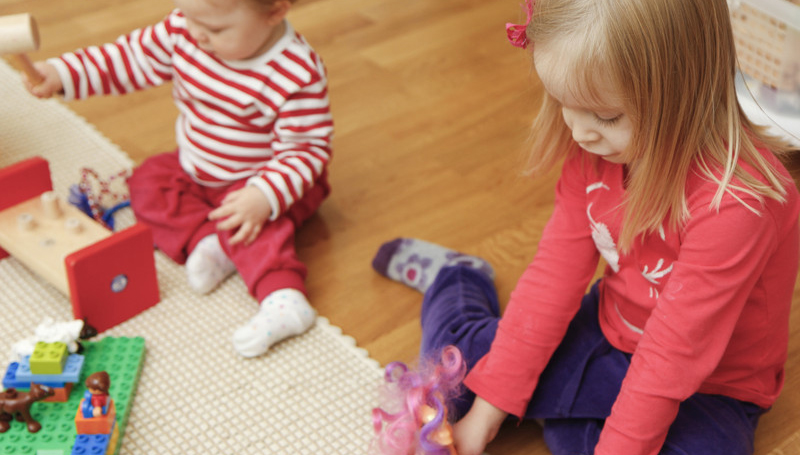 Requirements for toy safety
Toys must remain safe in children's play throughout their useful life.
Requirements for toys
The structure of toys must be sufficiently durable, and toys and their parts must not present a risk of injury, choking or strangulation.
The chemicals contained by toys must not jeopardise children's health. Prohibited and restricted substances include:

certain plasticisers, phthalates;
CMR substances, i.e. substances that are carcinogenic, mutagenic or toxic for reproduction;
certain allergenic fragrances;
N-nitrosamines and N- nitrosatable substances.

Toys must not emit a sound that is loud enough to impair children's hearing.
Toy packaging must also be safe, which means that, for example, the size and shape of various types of bags and other packaging such as surprise egg capsules must not pose a risk of choking.
Toys must bear the necessary warnings and user instructions in Finnish and in Swedish.
Detailed requirements set for specific toy types are available in standards and on the Product-group-specific instructions and requirements for toys page.
Standards clarify general safety requirements of legislation concerning toys.
General standards that are important for the safety of toys

| Standard | The standard deals with |
| --- | --- |
| EN 71-1 | Mechanical and physical properties, such as small components and noise. Toy warning labels. The standard applies to all toys. |
| EN 71-2 | Flammability and fire properties of toys. |
| EN 71-3 | Requirements and testing methods for migration of certain elements from toys. |
| EN 71-4 | Experimental sets for chemistry and related activities. Including accepted substances, instructions and markings. |
| EN 71-5 | Chemical toys (sets) other than experimental sets. Including accepted substances, instructions and markings. |
| EN 71-7 | Finger paints. Including accepted substances and preservatives. |
| EN 71-8 | Swings, slides and similar activity toys for indoor and outdoor family domestic use. |
| EN 71-9 | Migration or content of certain hazardous organic chemical compounds from/in certain toys and toy materials. Including restrictions on certain substances that are suspected to cause cancer. |
| EN 71-10 | Sample preparation and extraction for EN 71-9 analyses (laboratory standard). |
| EN 71-11 | Description of EN 71-9 methods of analysis (laboratory standard). |
| EN 71-12 | Requirements and methods of analysis for N-Nitrosamines and N-Nitrosatable substances. |
| EN 71-13 | Olfactory board games, cosmetic kits and gustative games. |
| EN 71-14 | Trampolines for domestic use. |
| EN 62115 | Safety of electric toys, such as battery-operated toys and racing sets. |
The standards presented in the table, with the exception of standards EN 71-9, EN 71-10 and EN 71-11, imply conformity, which means that if a toy meets the requirements presented in the standard, it can be assumed that it also meets corresponding requirements of the Toy Safety Directive (2009/48/EC).
Note! Make sure that you are using the newest version of the standard!
Who monitors the safety of toys
The manufacturer is responsible the safety of the toys it manufactures.
In Finland, the authorities that supervise the safety of toys are Tukes and Finnish Customs.
The authorities conduct random checks to make sure toys are safe and their labelling is correct and sufficient.
Tukes also processes reports of dangerous toys received from consumers, businesses and through the European Safety Gate system.