Markings and warning labels in transport of dangerous goods

The classification and markings of transport of dangerous goods are set by international and national transport regulations. Each transport class has its own warning labels and placarding for vehicles.

The transport markings are a different thing than the warning pictograms referred to in the EU's CLP Regulation (Classification, Labelling and Packaging of Chemical Substances and Mixtures).
For example,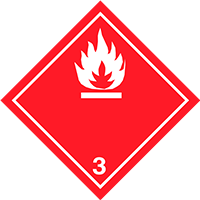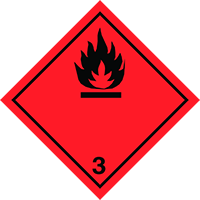 Transport of dangerous goods warning labels for flammable liquids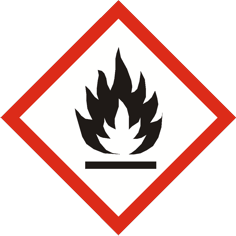 CLP pictogram for flammable liquids