Blog: Acting responsibly both during and after the crisis
Government agencies practise operating in exceptional circumstances every year. These exercises have clearly helped the government to adapt to the COVID-19 outbreak. There are always surprises, however, and we are constantly learning and improving our response.
Risk management and risk-based monitoring are at the heart of what Tukes does.
We are now in a situation in which all but a few of our employees are working from home. Even visiting the office without a line manager's permission is prohibited. Working from home is nothing new to us: we have well-established practices for telecommuting, and everyone has embraced the change in good spirits. However, this is the first time that we are all cut off from each other at the same time and facing a completely unprecedented situation that is likely to go on for several months. These are challenging times – both for our experts who now need to stay motivated on their own and for managers who still need to direct and supervise them. We see this as an opportunity.
The nature of work was already changing before the current crisis, and it seems safe to assume that things will never go back to the way they once were. The transition has well and truly begun, and the pandemic has only helped to accelerate the process. This is our big chance to reinvent ourselves.
A responsible, secure and competitive Finland
We at Tukes have set ourselves a simple target: we want to provide the best possible customer service and ensure that Finnish businesses have access to the services that they need and that consumers stay protected. Tukes's vision of building partnerships and leading the way to a responsible, secure and competitive Finland is being put to the test now more than ever. We are proud of our vision and prepared to go above and beyond what is needed to make it happen.
Our strategy is based on promoting responsible business, and the current crisis is no reason to lower our standards. For us at Tukes, responsible business is about ensuring safety all along the value chain. Keeping the big picture in mind is important, as different aspects of the value chain tend to get emphasised in different contexts. Responsibility is a growing trend in contingency scenarios.
The crisis created by the coronavirus epidemic also challenges existing laws and regulations, both nationally and across the European Union. One good example is the ethanol used in hand sanitisers, which is strictly controlled on an EU level. Many manufacturers who were prepared to help with the shortage lacked the necessary licences. Tukes quickly devised a 180-day temporary licencing scheme that ensures the availability of hand sanitiser now and in the future. It has become clear after just a few weeks of these emergency measures being in place that the authorities are expected to show the same resilience as the public.
The COVID-19 outbreak has put us in the middle of rapidly evolving situations in many industries and called on us to educate several of our customers in, for example, the use of face masks.
Our controls on establishments have focused on improving group-level and remote monitoring procedures for several years already. The current crisis is an opportunity to make more extensive use of the concept. Our project has attracted a lot of interest among other government agencies as well, and we have run training events for large audiences at the maximum capacity of our teleconferencing technology.
Turning responsibility into a competitive advantage
Our approach, as always, is based on educating our customers and putting our customers first. We are aware that many of the industries that we oversee already need to turn their sights on the time after the crisis. We are doing everything that we can to fix the massive dent that the epidemic has already made in public finances.
Being a good corporate citizen is what made businesses competitive before the COVID-19 outbreak, and acting responsibly will continue to give them a competitive edge also after the crisis.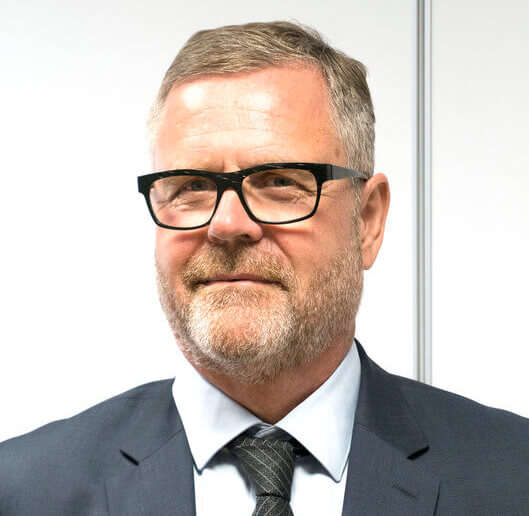 Kimmo Peltonen
@K1mmoPeltonen
Director General