Kimmo Peltonen named Director General of Tukes
Ministry of Employment and the Economy's press release Ph.D. Kimmo Peltonen will start in the post of Director General of the Finnish Safety and Chemicals Agency (Tukes) from 1 July 2014. The post is for a fixed term of seven years. The Government decided on the appointment on 27 March 2014.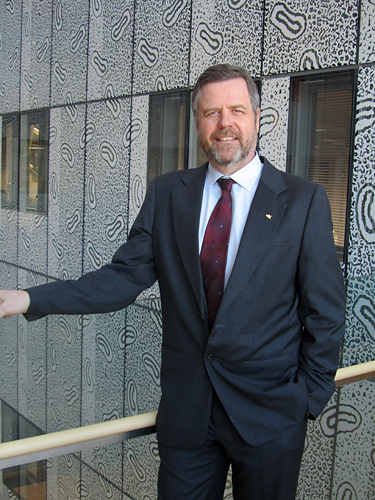 The Director General leads the operations of Tukes and is responsible for the development and cost-effectiveness of its activities and the achievement of its goals. Peltonen comes to Tukes from the Finnish Food Safety Authority Evira, where he has worked in management tasks connected with the monitoring of safety since 2006. Before this he has worked for a long time in management and expert tasks in the National Veterinary and Food Research Institute, the Finnish Institute of Occupational Health, and other places.
Throughout his career Peltonen has also been involved in active research work on chemical safety, and he holds the title of Docent at the University of Helsinki and the University of Eastern Finland. He has international experience in expert tasks in the World Health Organisation and the EU.
The post at Tukes is being vacated by the current Director General Seppo Ahvenainen, who is retiring.
Tukes monitors and promotes the technical safety of products, services, and production systems, and makes sure that they meet the set requirements. The Agency also monitors and supports consumer safety and chemical safety. In addition to safety, Tukes promotes energy efficiency and technical harmonisation, and secures the free movement of goods and services that meet the standards.
Other core activities of the Agency are safety communications, research and development, and influencing the national and EU regulations in the field. Tukes has a staff of about 230 people and its budget is estimated at EUR 20 million. More information on Tukes is available at www.tukes.fi/en/
Further information:
Head of Department Pekka Timonen, MEE, tel. 029 506 0060
Future Director General Kimmo Peltonen, tel. +358 40 500 2614